St. Patrick's Day is the perfect holiday to enjoy the color green. Whether it's on your clothing, in your beer, or around your house, enjoy these green treats as well. Here is how to make green chocolate chip cookies.








Ingredients:
2 3/4 cups (345g) all purpose flour (plain flour)

1 teaspoon baking soda (bicarbonate of soda)
1/2 teaspoon baking powder
1 cup (230g) butter, softened

1 1/2 cups (330g) granulated sugar
2 eggs
1 teaspoon vanilla extract
5 drops of green food coloring
1 cup (168g) chocolate chips


How to Prepare:
1
.
Preheat oven
to 375ºF/190ºC
.
2. Combine the dry ingredients in a small bowl
.
3. Cream the sugar
and butter in a large bowl
.
4. Add and
thoroughly mix the food coloring, egg, and vanilla
.
5.
Incorporate the dry ingredients into the wet ingredients
.
6. Fold the chocolate chips in the bowl
.
7. Add about a tablespoon of the dough on parchment paper lined cookie sheets
. You can lightly flatten them down for a flat cookie, as these don't spread out like normal cookies.
8. Bake for 10 minutes
or until the edges are golden
. Allow the cookies to cool on a cooling rack for a few minutes.
9. Serve and enjoy
.
Things You'll Need:
Hand or stand mixer
Large bowl
Small bowl
Cookie sheet, lined with parchment paper
Cooling rack
Measuring utensils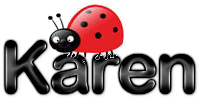 Posting for: